!! THEREMIN CELEBRATION !!
Français
Etheremin, le Festival Electromagnetica (Chili), Le NODE, rdv des curiosités sonores (CH) et la New York Theremin Society (USA) sont heureux de vous proposer ce calendrier des activités autour du theremin. Ajoutez et partagez ici vos événements en lien avec la célébration du centenaire du theremin et répandez les ondes électromagnétiques sur la planète  !
English
Etheremin, Festival Electromagnetica (Chile), NODE, rdv des curiosité des sonores (CH) and the New York Theremin Society (USA) are happy to offer this theremin activities calendar. Share and promote here your theremin 100 celebration related events and spread the theremin's electromagnetic waves around the planet!
Español
Etheremin, « Festival Electromagnética » (Chile), « NODE – Encuentro de Curiosidades Sonoras » (CH) y « New York Theremin Society » (USA.) Se complacen en ofrecer este calendario de actividades.
¡Comparte aquí tu evento relacionado con la celebración de los 100 años del theremin y deja que las ondas electromagnéticas se multipliquen alrededor de nuestro planeta!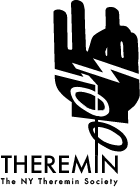 Ajouter un événement / Add an event.